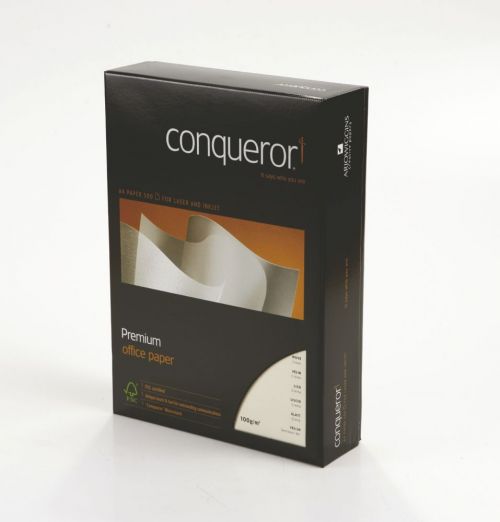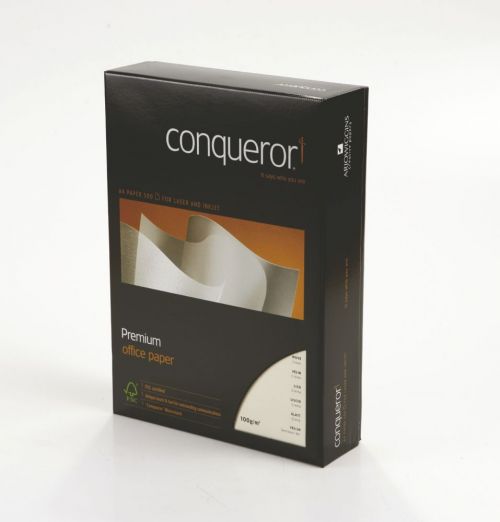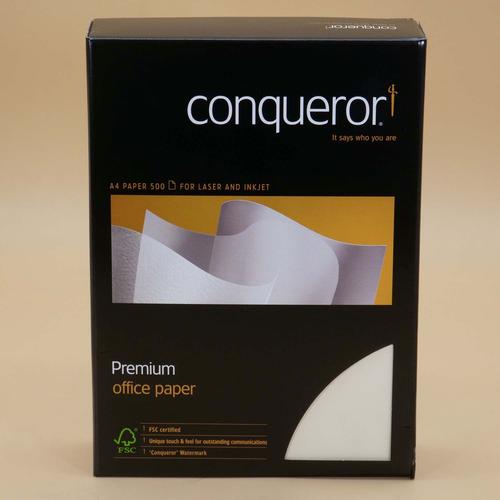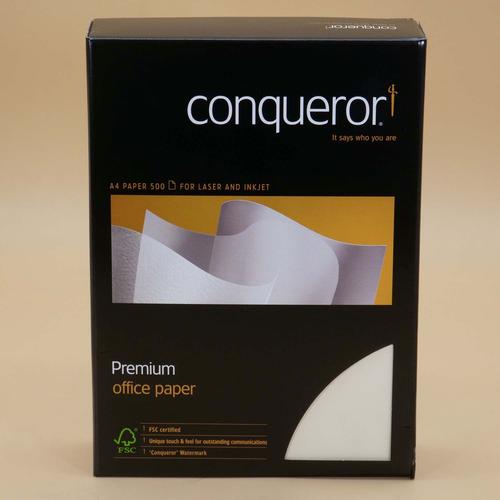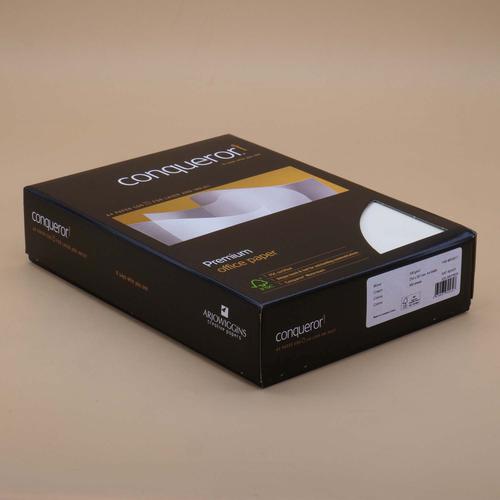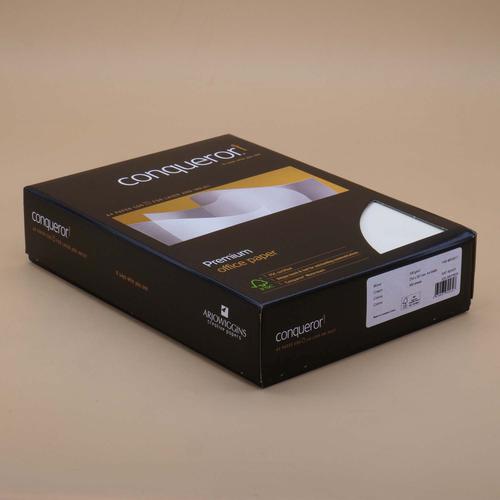 Manufacturer Arjo Wiggins Fine Papers Ltd
Important Update - Inkjet Printers
There is currently a Worldwide shortage of desktop inkjet printing equipment, due to the pandemic and also restrictions at ports across Europe.
We do have a steady stock due in from manufacturers such as Epson, HP, Canon, Brother, and Lexmark.
Where an item states 'Stock Due Soon' customers are able to place the order for the item and join a back-order. As soon as stock lands in the UK it will ship to our customer directly.
If you wish to cancel a back-order and no longer wait please inform us and a refund will be initiated within 24h.
Description
The Conqueror Cream Wove A4 Paper provides you with an excellent way to create high quality documents, with a slightly off-white hue and heavy paper weight. Even though this paper is off white, that doesn't mean that your printouts are any less precise or clear. This paper is specially wove to ensure that ink doesn't blot and bleed, giving all your lettering a clarity that is superlative. Conqueror makes it a priority to only ever provide the very best and this paper is certainly no exception.
Specifications
Arjo Wiggins Fine Papers Ltd
Contains timber or derived materials
A4 Copier Laser Inkjet Paper