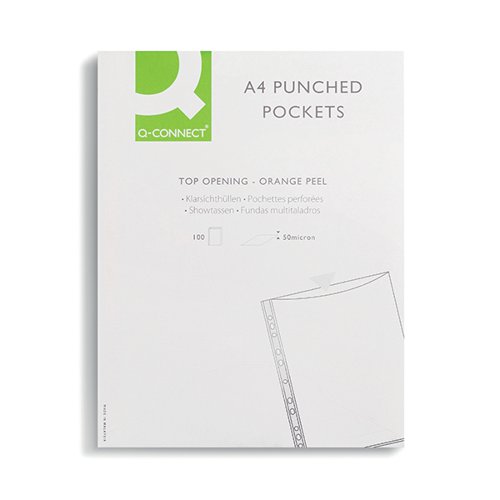 Stock Due Soon - Call for due date: 0161 724 5711
Manufacturer VOW
Important Update - Inkjet Printers
There is currently a Worldwide shortage of desktop inkjet printing equipment, due to the pandemic and also restrictions at ports across Europe.
We do have a steady stock due in from manufacturers such as Epson, HP, Canon, Brother, and Lexmark.
Where an item states 'Stock Due Soon' customers are able to place the order for the item and join a back-order. As soon as stock lands in the UK it will ship to our customer directly.
If you wish to cancel a back-order and no longer wait please inform us and a refund will be initiated within 24h.
Description
Made of transparent 50 micron plastic, these top opening Q-Connect punched pockets are great for filing and office administration. They are multi-punched to fit into standard ring binders or lever arch files and are great for protection and display purposes. Ideal for certificates, booklets or any other documents without the need of a hole-punch. This pack contains 100 punched pockets.
Specifications
Pre Consumer Recycled Content