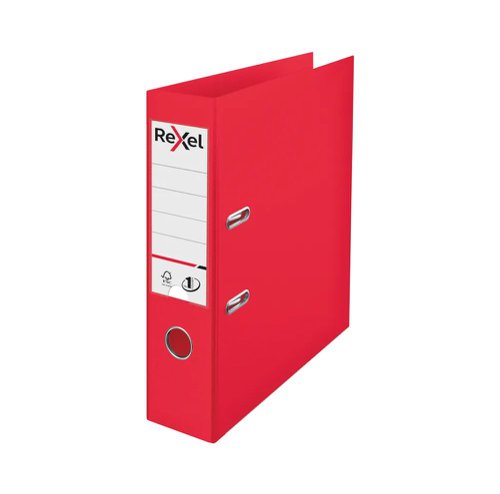 Important Update - Inkjet Printers
There is currently a Worldwide shortage of desktop inkjet printing equipment, due to the pandemic and also restrictions at ports across Europe.
We do have a steady stock due in from manufacturers such as Epson, HP, Canon, Brother, and Lexmark.
Where an item states 'Stock Due Soon' customers are able to place the order for the item and join a back-order. As soon as stock lands in the UK it will ship to our customer directly.
If you wish to cancel a back-order and no longer wait please inform us and a refund will be initiated within 24h.
Description
Perfect for professional office use, this lever arch file from Rexel is high quality with a capacity of 75mm for up to 500 sheets of paper. The files are brightly coloured for colour co-ordinated filing and include the unique No.1 mechanism for great performance. This pack contains 1 A4 lever arch file in red.
Specifications
Hexavalent Chromium (ppm)
Proof of Legality Obtained