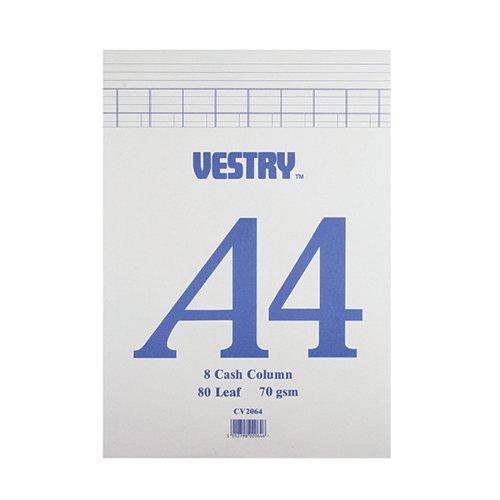 Manufacturer Pukka Pads Ltd
Important Update - Inkjet Printers
There is currently a Worldwide shortage of desktop inkjet printing equipment, due to the pandemic and also restrictions at ports across Europe.
We do have a steady stock due in from manufacturers such as Epson, HP, Canon, Brother, and Lexmark.
Where an item states 'Stock Due Soon' customers are able to place the order for the item and join a back-order. As soon as stock lands in the UK it will ship to our customer directly.
If you wish to cancel a back-order and no longer wait please inform us and a refund will be initiated within 24h.
Description
Accurate and precise accountancy is paramount to a successful business, to comply with legal requirements and to increase productivity. Vestry Account Pads provide a simple and effective way of collating and organising your financial records in one place. This headbound accountancy pad has 8 cash columns on each of the 80 sheets and is made of high quality white paper to ensure minimum show-through of text.
Specifications
Biodegradable Information
Contains timber or derived materials
Hexavalent Chromium (ppm)
Proof of Legality Obtained
RoHS Compliance Certification Reference